| | |
| --- | --- |
| | |
| | |
Cancer Resource Centers of Mendocino County: Helping More Than 4,000 County Residents Face Cancer Since 1995
What are the first thoughts that come to mind when a person hears the terrifying words, "you have cancer…?" Most people feel overwhelmed and immediately wonder how they will cope, how they will find answers to their questions, and how they will make their way through the medical mazes that loom before them.
These are the very questions that gave birth to the Cancer Resource Centers of Mendocino County. In 1995, a group of friends—all having personally experienced the dearth of information and support available to them when they had cancer—gathered in a house in the woods on the Mendocino coast, determined that other people facing cancer would be able to find support close to home. The group formed a Board of Directors and opened the doors of the Mendocino Cancer Resource Center in the back room of a garage in a narrow alley in the Village of Mendocino. In 2002, renamed the Cancer Resource Centers of Mendocino County, the organization opened a second office in Ukiah and began serving people throughout the county, becoming one of only two stand-alone cancer resource centers between Marin County and the Oregon border.
For 18 years, the Cancer Resource Centers has been helping people navigate the medical system at one of the most difficult times in their lives, fulfilling its vision that no one faces cancer alone. In 2012, the organization served almost one-quarter of the 475 new cancer cases predicted by the California Cancer Registry for Mendocino County.
The Cancer Resource Centers is a uniquely homegrown organization with the focused mission of improving quality of life for people who are faced with cancer. To do this, the Cancer Resource Centers helps people prepare for doctor visits, helps them understand their options and priorities as they make treatment decisions, teaches them to advocate on their own behalf with health care providers, and addresses any barriers that could prevent them from getting the highest possible quality of care. CRCMC's persistent advocacy, medical consultation support, and navigation assistance are focused on ensuring that: no person with cancer should go untreated; no person with cancer should be bankrupted by their disease; and no person with cancer should be forced to spend more time fighting their way through the health care system than fighting their disease.
Isolation and scarce specialty medical services make the Cancer Resource Centers a critical adjunct to medical care for people facing cancer in our community, especially since all services are provided at no cost to clients. For more information or to support the work of the Cancer Resource Centers, please call (707) 467-3828 or (707) 937-3833, visit the website (www.crcmendocino.org), or drop by. The offices of the Cancer Resource Centers are located at 590 South Dora Street in Ukiah and 45040 Calpella Street in Mendocino.
Cancer Resource Center 'Boutique'
With wide eyes, Ellen (not her real name) stared at the four walls of the Cancer Boutique in awe. "This is going to change my life," she said, "It's been 10 years since my mastectomy, but I've never had a prosthesis. I couldn't afford to buy one, and I didn't know I could get one for free." After being fitted for her prosthesis, Ellen found that the new symmetry helped her sense of balance and made her clothing fit more comfortably, giving her a new feeling of confidence when she was out in public.
Recently re-organized by volunteers, the Cancer Boutique is located in the Cancer Resource Centers' Ukiah office and is open to any person with cancer. People come in to be fitted with bras and prostheses after a mastectomy, compression garments after a cancer surgery that results in lymphedema, swimsuits, yoga and workout clothes, wigs, hats, and scarves. Everything in the Cancer Boutique is offered free of charge to cancer patients and everything is selected with one thought in mind—improving the quality of life for people facing cancer, which is the mission of the Cancer Resource Centers.
Wearing a breast prosthesis carries several benefits for the wearer, including the symmetry and balance that it brings to the body. Wigs, hats, and scarves can make a real difference for people who have experienced hair loss after chemotherapy treatments. And compression garments are an important comfort and health measure for people with post-operative lymphedema.
The Cancer Resource Centers stocks the Cancer Boutique with donations from businesses, such as the prostheses, swimsuits, and mastectomy garments provided by Accent on You in Santa Rosa; contributions of lightly used wigs and hats from clients who have completed their treatments; and knitted scarves and hats donated by knitting groups, churches, and other local groups.
To support the Cancer Boutique, or learn more about it and other services provided by the Cancer Resource Centers, please call (707) 467-3828, visit the website (www.crcmendocino.org), or drop by the Cancer Resource Centers office at 590 South Dora Street in Ukiah.
Jennifer Coursey
In March 2001, Grant was sixteen months old (and I was seven months pregnant with Sean). Grant had been wheezing, so we thought he had asthma. A chest x-ray suggested a much scarier diagnosis. Follow up scans at UCSF revealed neuroblastoma pushing on Grant's windpipe, wrapped around his spinal cord and inside his left ribcage pushing his lung forward to the point where no air could be heard from that side.
After a year of chemo therapy and several surgeries, Grant got his first clean scan. Ten years later to the month, as serendipity would have it, NPR picked up the StoryCorps interview Grant and I did, and shared it on Morning Edition. Several years ago, as a way to show my profound gratitude to those who support and treat people with cancer, I became a CRCMC Board Member. Thanks to the wonderful work of the CRCMC, no one in Mendocino County has to face cancer alone.
See the entire story at NPR.
Have You been diagnosed with cancer?
We know how important information and support are. Call Us!
Dealing with cancer can leave you clammy cold with dread at one moment and filled with hope the next. Sometimes you may want to hide your head in the sand and let the world go by. You may obsess on the Internet searching for all the answers you can find, or hole up, read mysteries and eat chocolate.You may feel sad confused, or overwhelmed. You may want lots of company or for people to leave you alone. At times you may want to take charge of your own health care and at other times wish someone would make decisions for you. If you have felt some of these things, you are not alone. All this and much more can be part of the roller coaster a person with cancer may experience.
You are not alone. Each year, in Mendocino County, 450-500 people are diagnosed with cancer. Most people have a family member, friend, or acquaintance who has or has had cancer. We are fortunate to have the excellent support services of the Cancer Resource Center of Mendocino County, with offices in Mendocino and Ukiah. The staff and volunteers will answer your questions, give you informational booklets and books, help you plan for appointments, and provide support for you during this difficult time...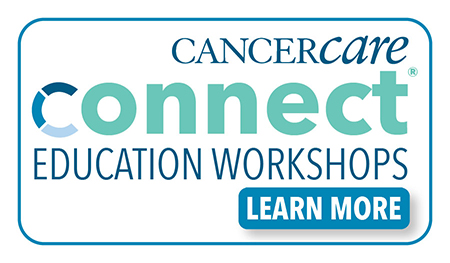 CancerCare Telephone Education Workshops are now being held at our office! Join us to listen, or connect from your home telephone.
Our rural work recognized on the RWJF website for patient navigation with decisional support!
The latest Screen My Colon Information here.
Learn about foods that fight cancer from Anna Rathbun, local Certified Nutrition Consultant.
Call 1-800-NO-BUTTS for free help to quit tobacco and improve your health!
Eel River Fuels decorates truck in support of CRCMC. Find out more.
Join the Love/Avon Army of Women. Find out how you can help researchers find the cause and cure for breast cancer.
The Robert Wood Johnson Foundation honored Sara O'Donnell for her leadership in providing accessible support services for cancer patients, their families and caregivers and for her environmental health advocacy. more